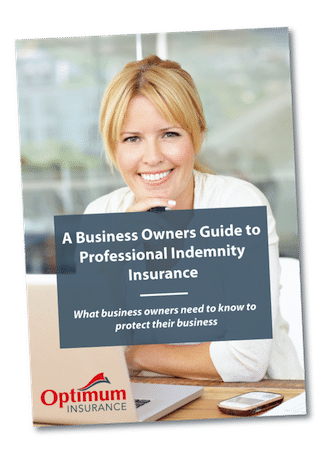 Questions to Consider When Setting your Sum Insured
When considering the level of cover for your Professional Indemnity Insurance, you need to review your past, present and future business and review the exposure to types of possible claims that may arise from your clients and other third parties.
In general, a sum insured of less than $1 million is unlikely to be adequate for even a small practice which assesses its exposure as low.
In a worst-case scenario, if something went wrong, what could be the potential financial loss to third parties?
Is there a potential for bodily injury claims (or even multiple injuries) arising from your professional services?
What is the potential for financial loss to any third party arising from your professional services?
What is the potential for multiple claims in any one policy year?
Does your policy limit include defence costs and erode your policy sum insured, or are defence costs in addition to the policy limit? Consider the potential legal and investigation costs which may be incurred over the life of the claim.
How long may a claim take to settle? Claims can sometimes take many years to finalise, which means the legal costs and interest liability will mount, as will the effect of inflation.
How many parties may be implicated in any claim or action? The more parties there are, the more difficult and costlier it is to settle a claim.
What is the nature, scale, and complexity of work done in the past and during the policy period? A policy generally covers exposure from prior work, where the retroactive date has been extended to do so. Consider any potential risk exposure that may arise from prior business activities, as in some cases it may take years before a liability becomes apparent.
What is the overall contract/project value you work on? You may only have a small part and only earn a small amount of fees, but consider whether an allegation of an act of negligence, error or omission could delay the entire contract/project and be extremely costly.
Review contractual or legislative obligations to take out a minimum level of cover.
After Advice or A Quote?
Optimum Insurance Services are qualified insurance advisers. We welcome all enquiries in relation to our insurance products and services. To obtain advice or a competitive quotation enquire online. If you would like to discuss your specific needs further, please call 1300 739 861 and speak with our friendly and helpful advisers.